SOME OF THE BEST HUNTING RESTAURANTS.
YWH
Horcher
This historic Madrid restaurant, with more than a century of tradition, is still one of the most elegant in the city and one of the few where you can find hunting recipes practically all year round. Horcher's dining rooms and dining rooms, cared for to the last detail, and its careful service, create the perfect conditions to taste some of its hunting specialties such as its magnificent woodcock, roasted partridge with grapes on grape leaves or roe deer stroganoff.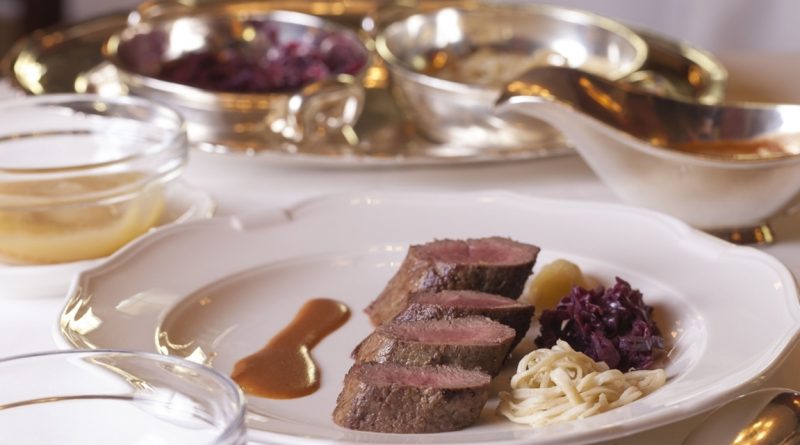 La Montería
The name already indicates that in this restaurant hunting is the main dish. La Montería is a very pleasant place, close to Madrid's Retiro, with a perfect bar for exquisite tapas. The seasonal cuisine is the star, but the menu never lacks innovative game dishes treated to perfection. Wild boar escalopines, partridge puff pastry or venison ragout are some options you can try.
Fonda Sala
In the town of Olost, in Barcelona, is Fonda Sala, a small hotel with a cozy atmosphere, which has a restaurant run by chef Toni Sala (Michelin star). The seasonal cuisine, based on local products, is its forte and dishes such as deer loin, wild boar civet or partridge are a delight.
Arce
Under the guidance of Iñaki Camba, Arce in Madrid is one of the best places to taste magnificent game and mushrooms in season. The game marinade is a delicacy that is not usually missing in his menu and the pieces of hair or feather are always treated with mastery to obtain delicate dishes to the palate with all its flavor.
Casa Irene
This hotel restaurant is located in the heart of the Aran Valley, in the Pyrenees of Lleida, and surprises everyone who visits it with a seasonal cuisine with attention to detail, innovative and respectful of tradition in a perfect combination. His recipe of hare a la royale or his wild rabbit risotto are two specialties of Casa Irene that, if you have the opportunity, you should try.